Letterpress Blind Deboss Wedding Invitation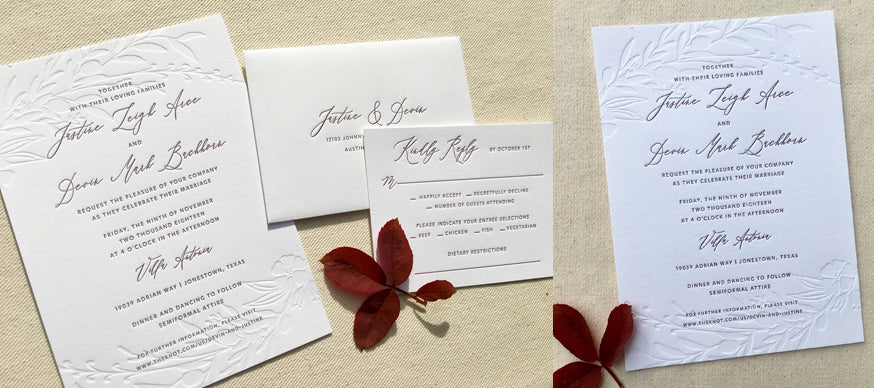 Sometimes with letterpress printing less is more.  Sometimes you don't even need ink! 
Justine's letterpress wedding invitations featured a cool technique called a blind deboss. This is where you use a letterpress form to press an image into the paper without ink. It creates a beautiful border while also creating a fun surface to run your fingers over. The text is letterpress ink, which really pops with the letterpress blind deboss border around it. The paper is double thick lettra 220#, which allows for a deep impression and a tangible wedding invitation experience.
Letterpress Printing: Percolator Letterpress Company
Wedding Venue: Villa Antonia
Invitation Design: Percolator Letterpress Company