Gold Foil and Digital Watercolor Wedding Invitation and Postcard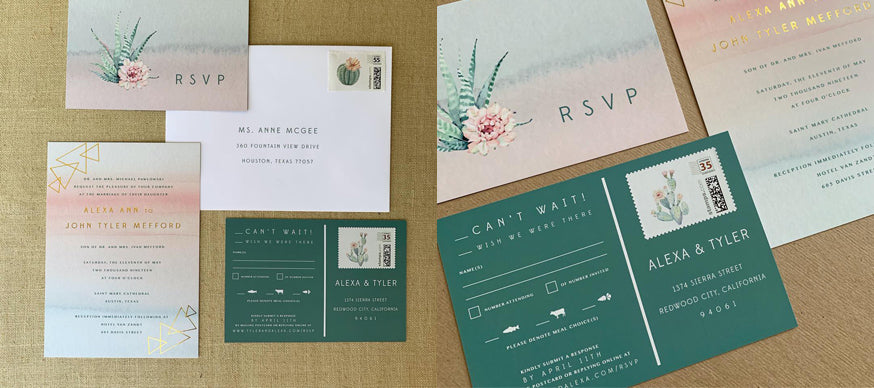 Alexa's wedding invitation set features an invitation with gold foil text and a watercolor background. This is a unique and interesting way to blend the two printing techniques of foil stamping and digital printing. Her set also features a postcard sized RSVP card, which can be dropped directly back in the mail. The RSVP postcard also has both white foil stamping and digital watercolor.
This was another great collaboration with our friends at Bird Dog Wedding!  We love working with their creative team! 
Custom Invitation Design: Percolator Letterpress Company
Wedding Coordinator: Bird Dog Wedding, www.birddogwedding.com
Wedding Church: St. Mary Cathedral
Reception Venue: Hotel Van Zandt