Foil Stamped Invitation with Postcard RSVP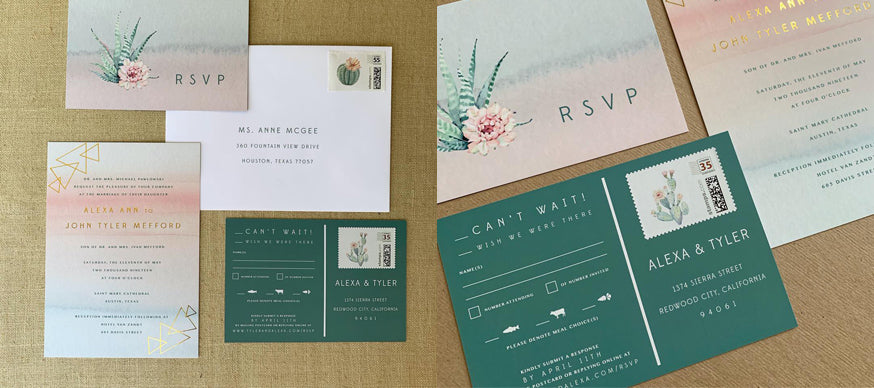 The cool thing about the letterpress world in the 21st century is that it is anything but conventional. The traditional way to RSVP back to a wedding invitation is to send a reply card in an envelope. Alternatively, creating an RSVP postcard is a great way to showcase letterpress artwork while retaining a fully functional reply card.
In Alexa's case, we came up with an invitation and reply postcard design that included a digital watercolor background with Gold and White foil text. The postcard reply also was a way to save some money on RSVP envelopes. Letterpress is a truly creative process, which allows for traditional designs as well as unconventional ideas. Feel free to reach out to us to get started on designing your letterpress wedding invitations. We can't wait to talk to you!
custom letterpress invitation design: Percolator Letterpress Co.
coordinator: Bird Dog Wedding
reception venue: Hotel Van Zandt