Cactus-themed Letterpress Save the Date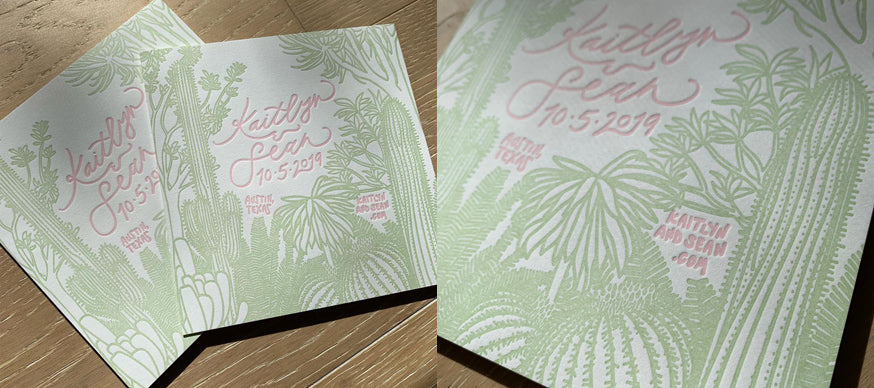 Have you thought about what kind of personalized touches you might want to add to your letterpress invitations or save the dates?  Plants and flowers are a nice thing to consider if you want to include some kind of illustration to your letterpress stationery. 
The cool thing about working with us here at Percolator Letterpress is that we can design pretty much anything you like! Kaitlyn wanted a cactus theme for her letterpress save the dates to create a fun first impression when her family and friends opened the mail. Our design utilizes two letterpress ink colors printed on double thick 220# lettra to create a truly unique save the date. We love it when people get creative with their ideas and then bring them to us to design and letterpress!
Letterpress Printing: Percolator Letterpress Company
Save the Date Design: Percolator Letterpress Company