Letterpress Proofing Press – Letterpress Wedding Invitations Never Had It So Good!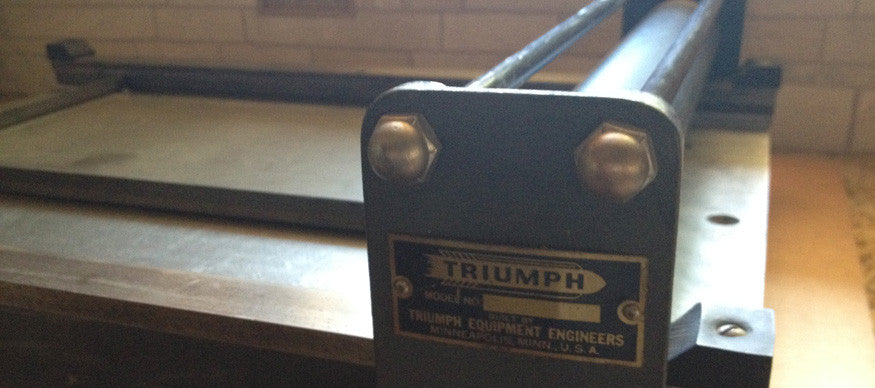 One of the fun things about owning a Letterpress Stationery shop is that you get to work with a lot of cool equipment and meet interesting people along the way.  Last summer in Montana, we met Mike who is an avid collector of letterpress printing gear.  He was willing to part with this proofing press and some cool wood and lead type.  Even though many people would consider this equipment antique, it is very practical for our workflow in our 21
st
century letterpress shop. A major part of making beautiful letterpress wedding invitations is getting the color to match a Pantone specification.  A proofing press allows us to set up a test run on a much smaller scale to check the color.  If it is not right, we can quickly clean off the one roller of the proofing press and try again.  Proofing on the big Heidelberg Windmill requires a lot more time in press wash considering there are at least 5 rollers that need cleaning between color runs!  We are definitely looking forward to the increased workflow efficiency this little "antique" will provide!