Summer 2015 Percolator Letterpress Wrap-up from Austin, Texas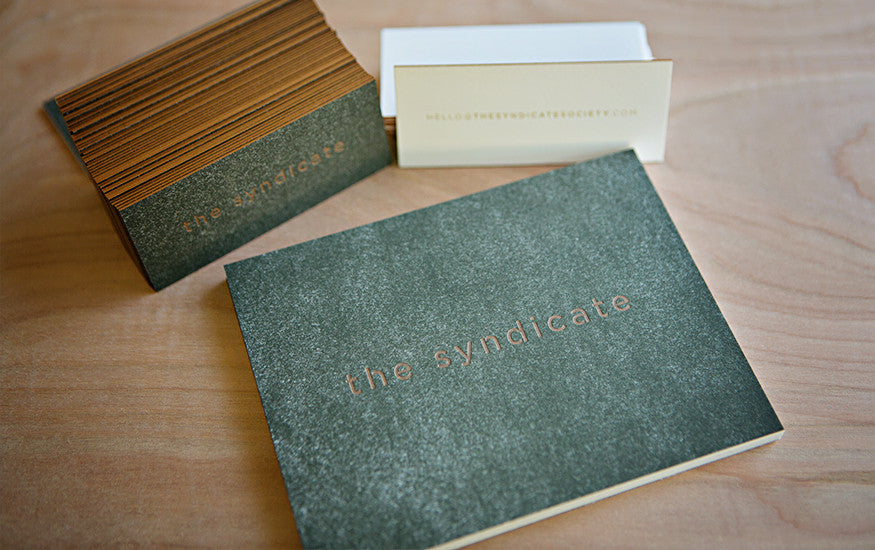 Well Summer has come and gone and we have been super busy here at Percolator Letterpress Co!  We have had a ton of cool projects ranging from edge-painted letterpress business cards to full letterpress wedding invitation sets.  It seems I suddenly looked up and realized I had not posted a blog update in over three months! One cool project we did was to create letterpress business cards and stationery for Syndicate Society, a cool creative group. 
www.thesydicatesociety.com
The business cards and stationery incorporate a full flood of green ink to create the background field.  The text is metallic gold ink and the edge painting is metallic gold acrylic.  They turned out great and are sure to get some attention.