Custom Letterpress Wedding Invitations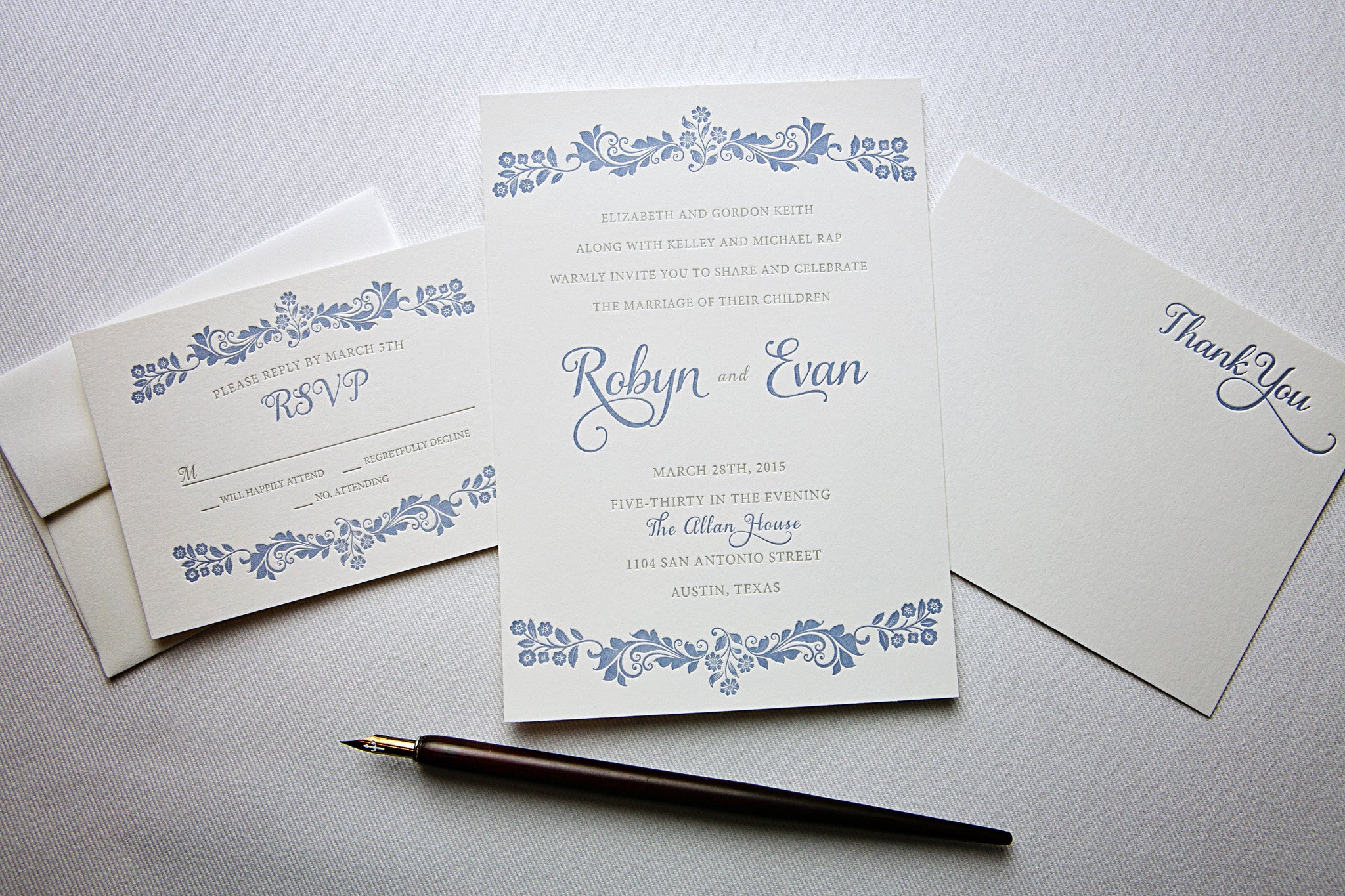 Alisa designed a beautiful wedding invitation set for Robyn and Evan.  When we first met, they had some ideas of colors and themes they liked.  Alisa listened closely to their ideas and was able to come up with an initial round of designs.  Robyn and Evan were able to narrow down what they wanted and Alisa took it from there to design the final letterpress wedding invitation suite. Some things to keep in mind when considering designs for your letterpress invitations are colors, borders or fonts you like, and any styles you might like.  Pinterest is a good place to visit for ideas and here is a link to our Pinterest page:
https://www.pinterest.com/percolatorpress/
Also, many times with letterpress printing less is more because you are actually working in three dimensions.  The impression on the paper from the letterpress process adds a lot to the overall feel of the finished product.  Alisa's design for Robyn and Evan is a good example of keeping things simple, while still making a great impression.