Pearl Brewery Edge Painted Letterpress Business cards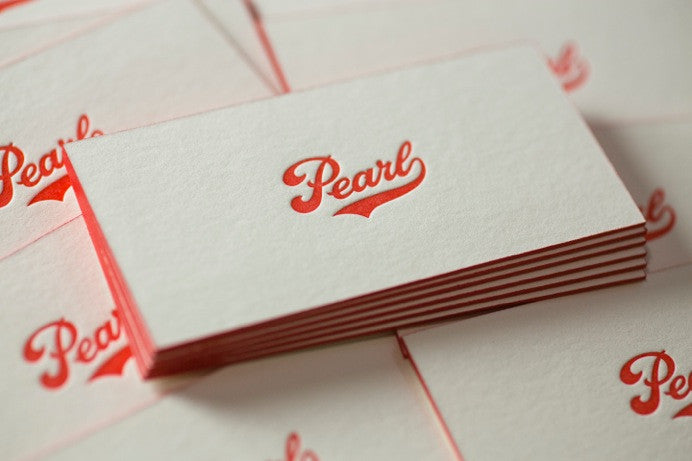 This project was awesome: Guerilla Suit, a creative agency based here in Austin, Texas hired us to letterpress and edge paint business cards for Pearl Brewery in San Antonio, Texas.  The letterpress red Pearl logo really pops on the Pearl Lettra 220# cotton paper and the matching red acrylic edge painting gives the cards a solid border. This is a great design for letterpress printing with its clean look and bright red color.  Many times with letterpress less is more and the negative space around the logo helps focus attention on the name.  To see more of Guerilla Suit's design work, check out their website:
guerillasuit.com
The Pearl brewery has been a Texas icon for many years and it is very cool to be a part of their branding.