Percolator Letterpress Co. meets Clawhammer Letterpress in Canada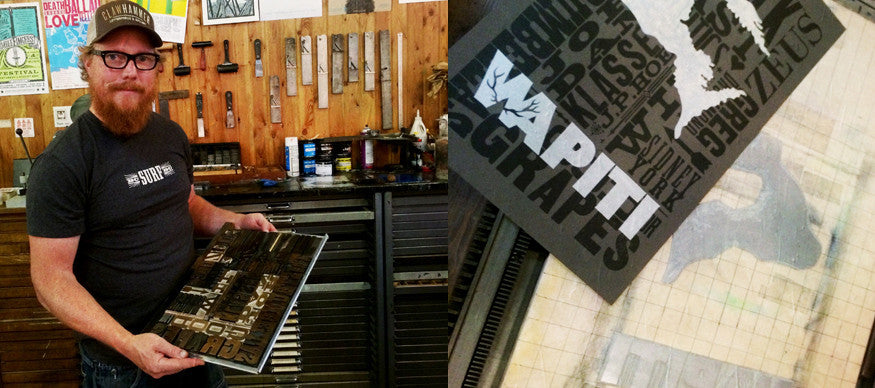 We  got out of Austin for a couple of weeks and headed to northwestern Montana.   While we were there, Alisa thought it would be a fun idea to look around for letterpress people in the area.  She found
Clawhammer Letterpress
up in Fernie, B.C., so we took a road trip up into Canada from our cabin in Montana and met Michael Hepher, the owner.  Michael has a beautiful shop running three presses where he does a lot of work with handset type. Getting a chance to talk with another letterpress owner was a lot of fun and it is great to have some new neighbors to the north!
Here's Sammy in front of the old Train Depot in Fernie, BC.  Michael invited us to an art opening featuring work by local artists.
Check out Michael's type cases and letterpress tools.  What a cool shop!
Beautiful linoleum cuts, which he incorporates into letterpress posters and commercial projects.
Close up of Michael's type drawers.